Jonah chipped a couple of front teeth, and never liked the shape of his front teeth or the space between them. It was a very easy fix with some minor direct bonding on a lateral incisor and ceramic veneers on his two central incisors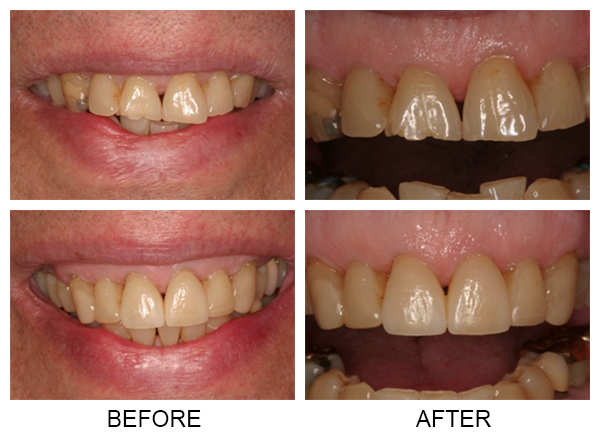 Rich is an elderly gentleman who just decided one day to give the appearance of his smile a little upgrade. The position of his teeth resulted in an odd pattern of wear and uneven gum margins which developed over several years. His simple treatment involved minor orthodontic repositioning, followed by porcelain veneers for his front two teeth, along with replacement of a few old discolored fillings. Seems that his smile got a lot bigger once we were done!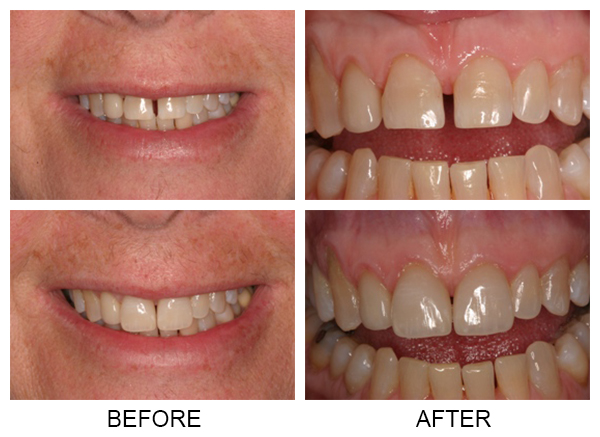 Linda didn't like her 2 front teeth. The space bothered her and she also felt that they looked too small. This was a great situation for 2 porcelain veneers. We were able to address both concerns and yet blend in the result very naturally. She still tells us that even under magnification she cannot tell that there's anything artificial there.

Sometimes a porcelain veneer can be used to restore a fractured tooth. Emilie was thrilled that we were able to use this conservative restoration to "give her back" exactly what she had before her soccer "incident".

Janelle had a very short and narrow lateral incisor. We bonded over it with a porcelain veneer, which is a very conservative way of essentially permanently converting it into a beautifully contoured natural tooth.

Jamie had a "peg" shaped lateral incisor. A great situation to restore with a veneer, as seen here, which is a very conservative and extremely life­-like restoration.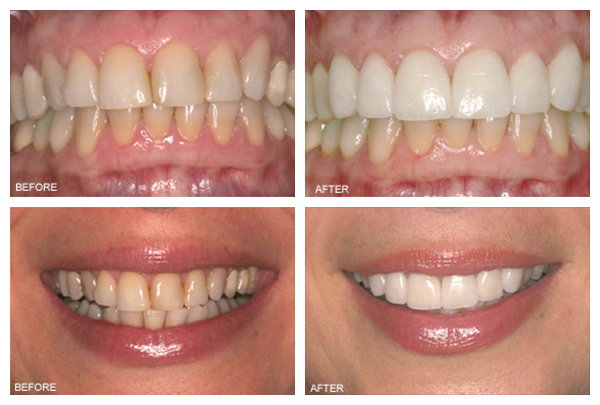 This is a dentist that was never really happy with her smile. She didn't like the color or shape of her front teeth and also the slightly visible fillings between them. We treated her with porcelain veneers which was the perfect solution for her situation.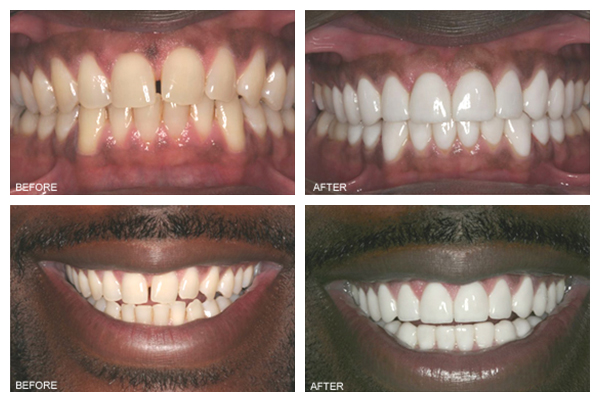 Stan wanted, in his words, the 'absolutely perfect bright Hollywood smile'. We accomplished this goal with porcelain veneers on all his front and some of his back teeth.