When You Deserve a Specialist.
Prosthodontists are experts in the restoration and replacement of teeth – they make smiles look beautiful and function the way they should. After completing four years of dental school, Prosthodontists receive at least an extra three years of specialized training in an American Dental Association (ADA) accredited graduate program. Prosthodontics is one of the nine dental specialties recognized by the ADA.
Many people think of prosthodontists as the "quarterbacks" of a dental treatment plan. They regularly lead a team of specialists to develop ideal solutions to your dental needs. Prosthodontists provide the highest level of dental care, expertly trained in each of the following clinical disciplines: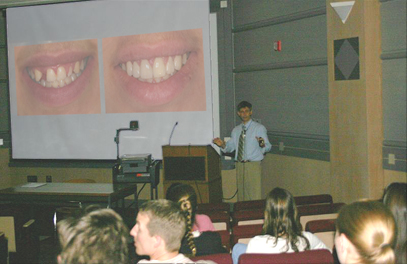 As an expert in his field, Dr. Libman regularly provides continuing education lectures.
Full Mouth Rehabilitation
Tooth Replacement
Cosmetic Rejuvenation
Tooth Structure Restoration
Ceramic and composite materials
Gold and amalgam where indicated
Along with full prosthodontic specialty training which he completed in 1990, Dr. Libman's many years of private practice experience and University teaching has helped him develop his expertise in delivering the very best restorative care available.
Dr. Libman is a university certified specialist in rebuilding teeth and enhancing the smile.
– For more information about Dr. Libman click here.
– For more information about the Services we provide click here.